M9M4 HYBRID BAYONET (june 2008)
5

units made for M4 CARBINE COMMANDO barrel length 11.5


Project for U.S. NAVY SEALs -

U.S.M.C.

-

U.S. SPECIAL FORCES
URBAN COMBAT
In june of 2008, I started a prototype project to adapt an M9 BAYONET to fit on an M4 CARBINE with a barrel length of 11.5
It was necessary for me to ask to my friend Joe ANVIL for his help, he is a "
SPECIALIST of C.Q.B
."
For the assembly of this M9M4 HYBRID , we equipped an M4 CARBINE with a special flash hider, the B.E. MEYERS M249F
probably one of the best F.H. use by the U.S. ARMY.
This M9M4 HYBRID design seemed to be the logical result of a special request from my friend and policeman Philippe L.
He could benefit from an URBAN KNIFE FIGHT (type : PHROBIS C.U.K) and at the same be able use this modified knife as a bayonet or conversely.
In fact, not too long and not too short for a fight in a tiny room environment or a stair well in a building or house.
This little knife would be perfect for those uppers and the bayonet may have limited actual combat use but for crowd control or watching prisoners it have very viable uses and a shorter carbine would be more difficult to get away from someone then a longer carbine or rifle.
For evaluation and testing, three of these M9M4 HYBRID will be given to Sirs Barry BROWN (RIP june 2011)(Owner of M9 Lan-Cay Company),
Homer M. BRETT ( MARINE Veteran, Historian & Consultant for the U.S. military, in the passed)... and the third, to my American Uncle, Santa Claus.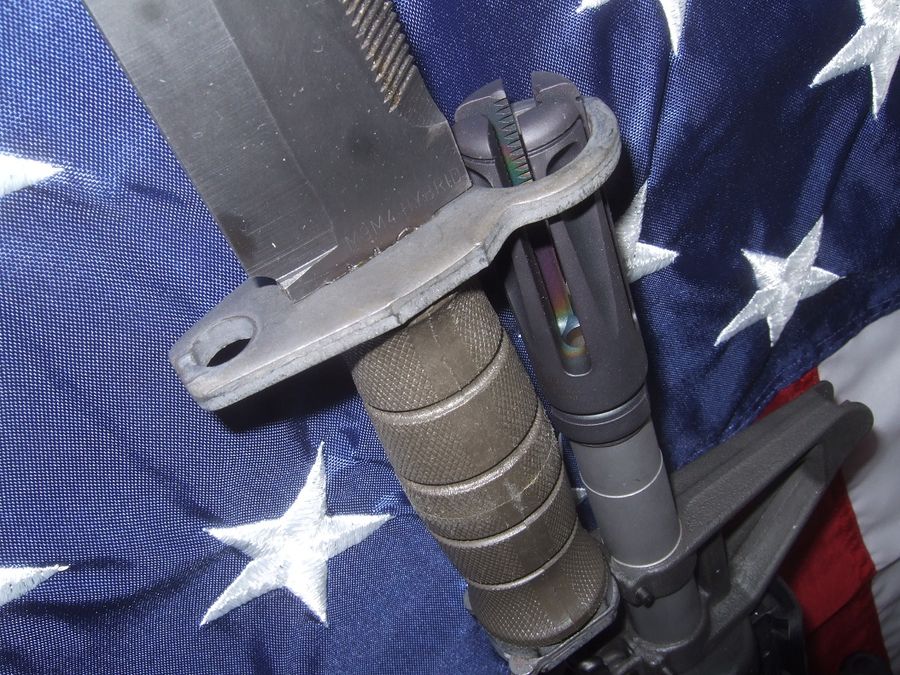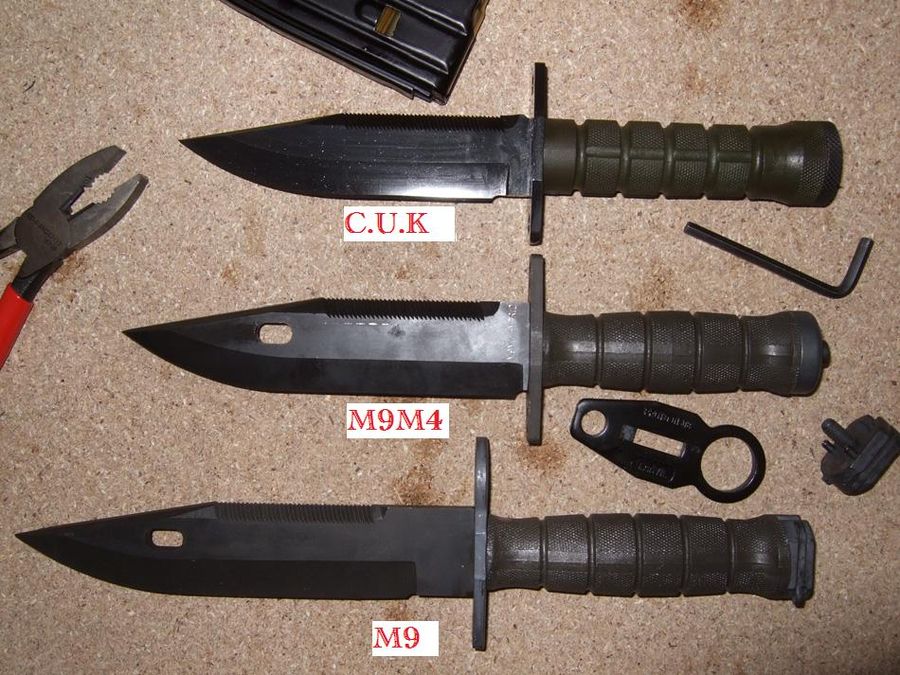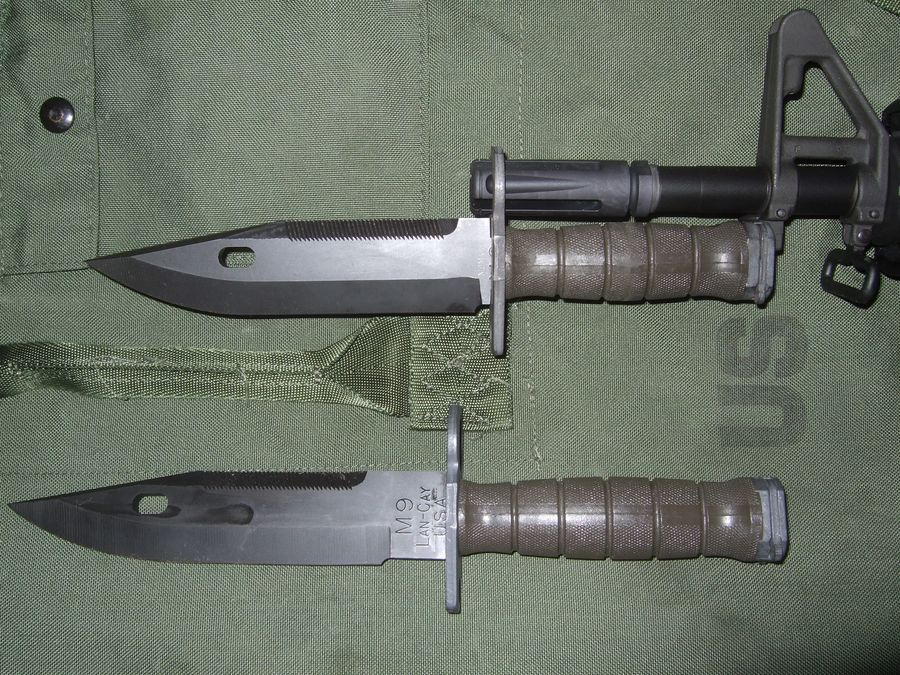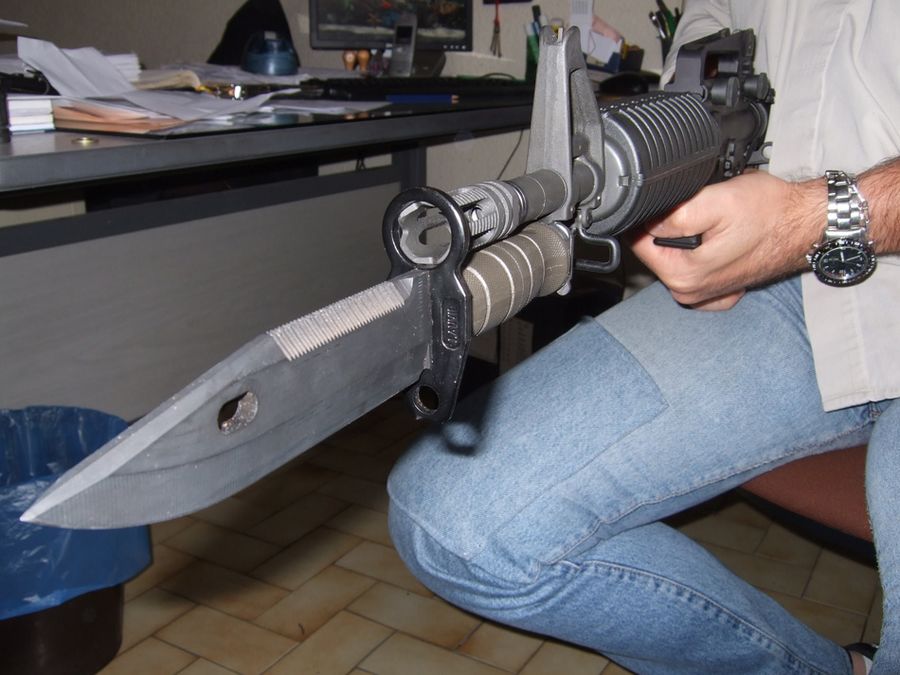 First one test with the "short" Flash Hider YHM for the PROTOTYPE N° 1 M9M4 HYBRID BAYONET
in the Office Police Station of my city, with my great friend, Philippe L.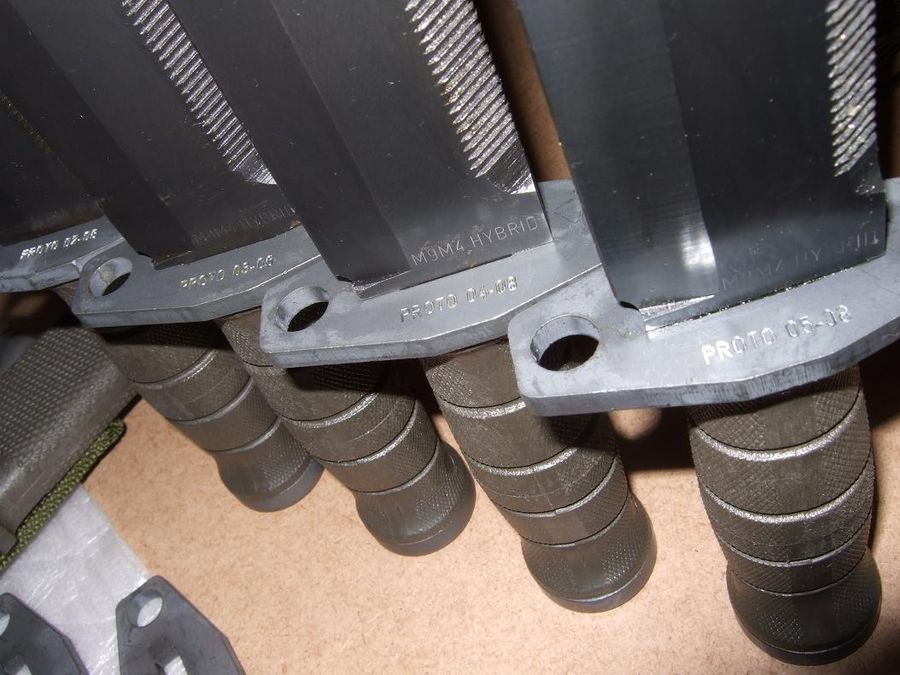 M9M4 HYBRID ........... Made in June 2008
Mercredi 27 Septembre 2023 -

- &copy 2023