Lan-Cay M9 BAYONETS

-

M9-LW

-

M11A1 EOD


Sold for the CIVILIAN MARKET by Lan-Cay
Not military contract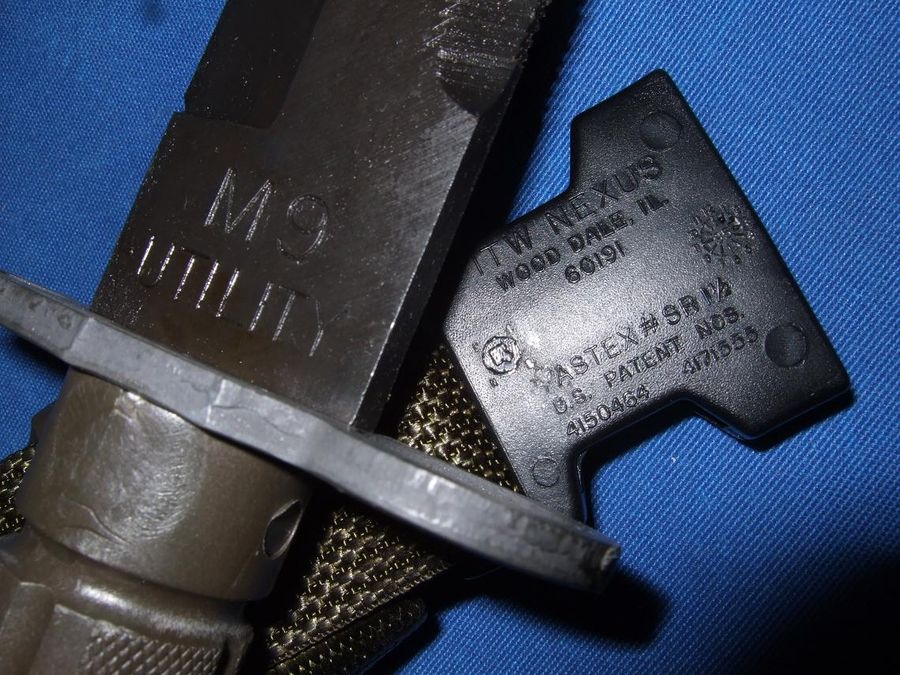 M9 BAYONET US UTILITY - OD GREEN
1st GENERATION
Made in 1995 - (app. 900 units)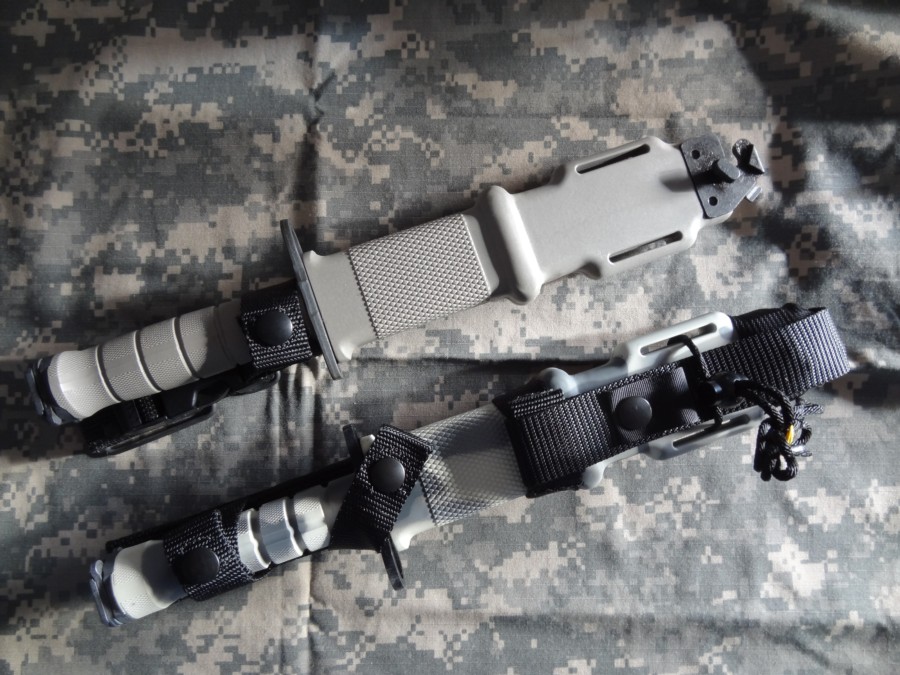 M9 Lan-Cay -

GREY

(

which were made by Lan-Cay for the ebay seller : Mark BAKER),​ and the model : URBAN - CAMO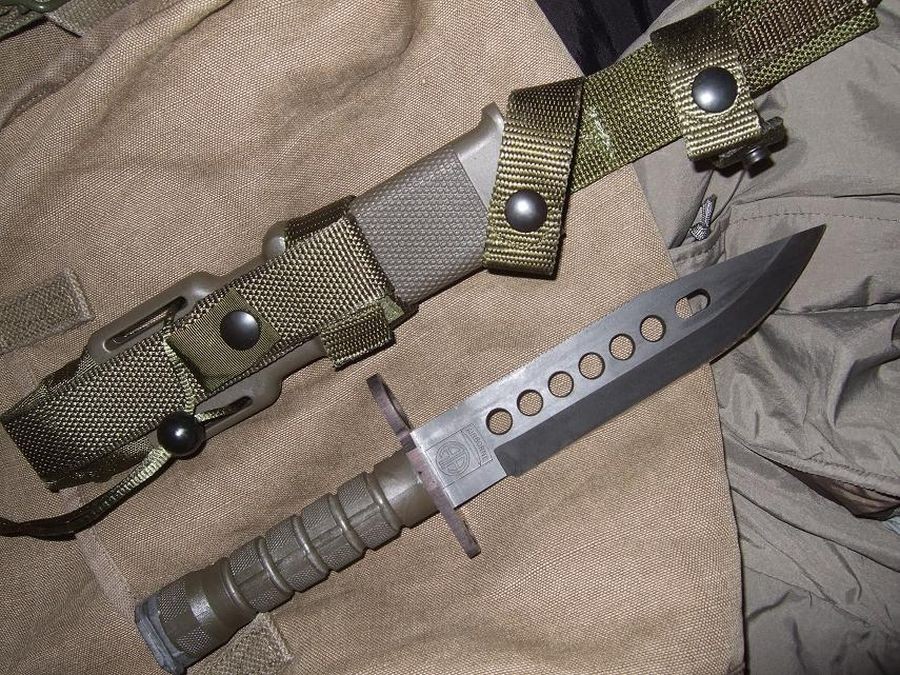 M9-LW " ENGRAVED " 82nd AIRBORNE DIVISION
12" 1/8 inches Overall Length (30 centimeters)
Blade is .235 Inches Thick
7" .420 modified stainless steel blade
Aluminum hand guard
Aluminum Tang
Blade is black oxide coated for low reflective signature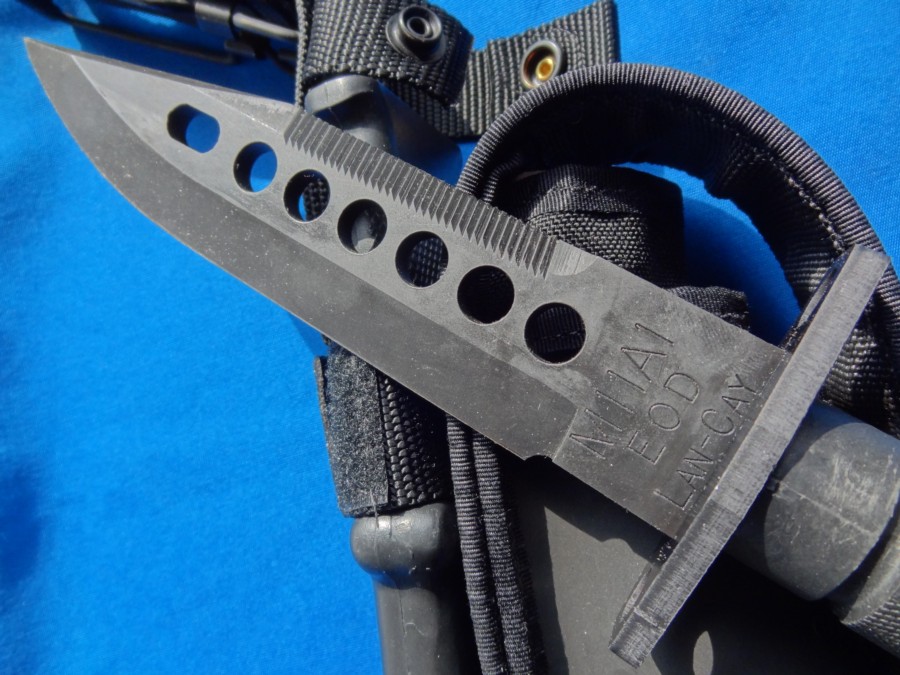 Ultra rare marking
M11A1 EOD Lan-Cay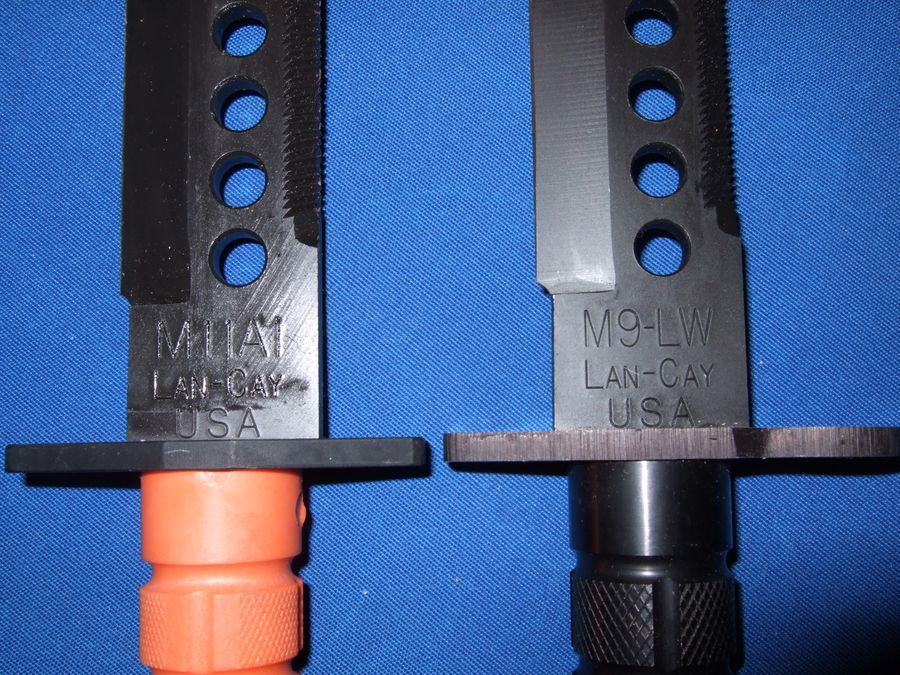 M11A1 and M9-LW : CIVILIAN MARKET
This Lan-Cay model weighs 15% less then the standard M11. The lighter weight is achieved by using a special high grade stainless steel alloy with aluminum interior components. Six holes in the blade lighten weight as well, yet do not compromise the integrity of the blade. Performance and balance are exceptional with this new model. Specifications: • Weight - 20.2 oz. • Interior components made of 7075 aircraft grade aluminum • 7 Inch blade (18 centimeters) • 12 1/8 inches overall (30 centimeters) • Blade thickness -.235 , forged 420 mod. stainless steel • Modified stainless steel alloy blade • Cross-guard is all aluminum , not steel • Six weight reduction holes • Wire cutter hole • Milled sawteeth on backside of blade. Comes standard with EOD Tool Pac.
The
M9-LW
Lan-Cay (for Light Weight) black aluminium handle model on the photo have the guard & tang rod in aluminium, built as commercial M9 knife, by my friend, Mark BAKER

AKA

Unnaturalone, an old ebay M9's seller...
This is the incredible story, of my friend Mocityman,
www.
MOCITYMAN
.com
about these aluminium grip handle, built on this M9-LW :
"Those handles came from a company that also makes artificial hips, they were going through a split, with one owner making medical parts and the son was getting into rail systems and weapon parts. He was going to make a full version of the M9 but never did.
He contacted me and wanted to get rid of them because he had no way to sell the handles and gave up on making a knife once he realized how hard it is to make a blade correctly. So I went all in and bought them along with some other parts he had made for rifle swivels and some other junk that was not M9 related, it was about $xxxx$ in all and although it was a big choice to make
I made it because I knew it was an item no one else would ever have.
So, I tried to find them again years later, I think the name was Eagle something, but I do not remember and I was never able to find them again.
I think they went out of business, I just have a gut feeling that that is where they were headed."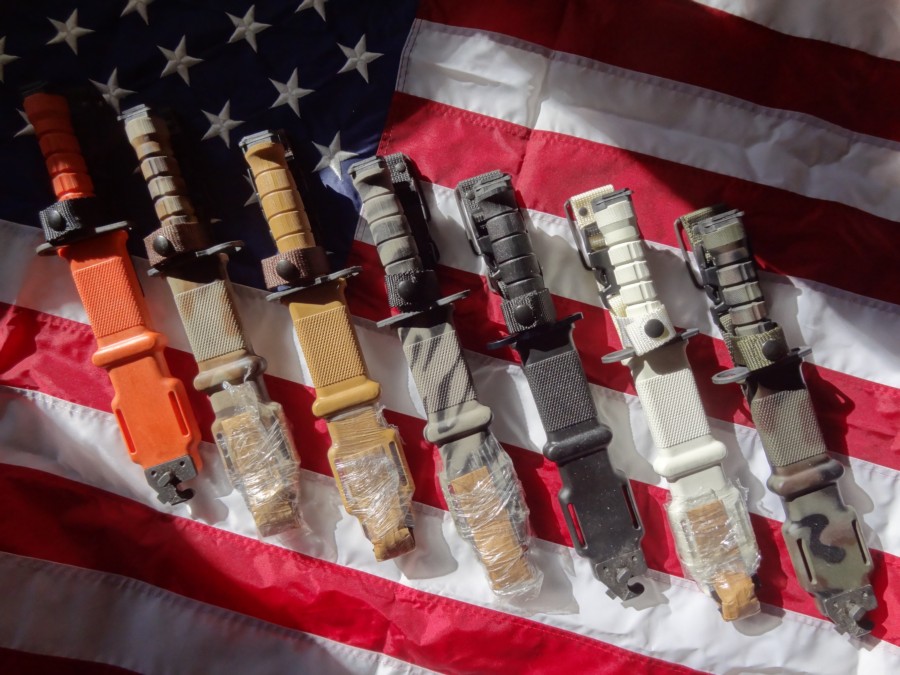 Some
M9 BAYONETS
-
Made for the
CIVILIAN MARKET -
by
Lan-Cay
The Lan-Cay company felt that there was a business opportunity to also sell on the civilian market some of their model.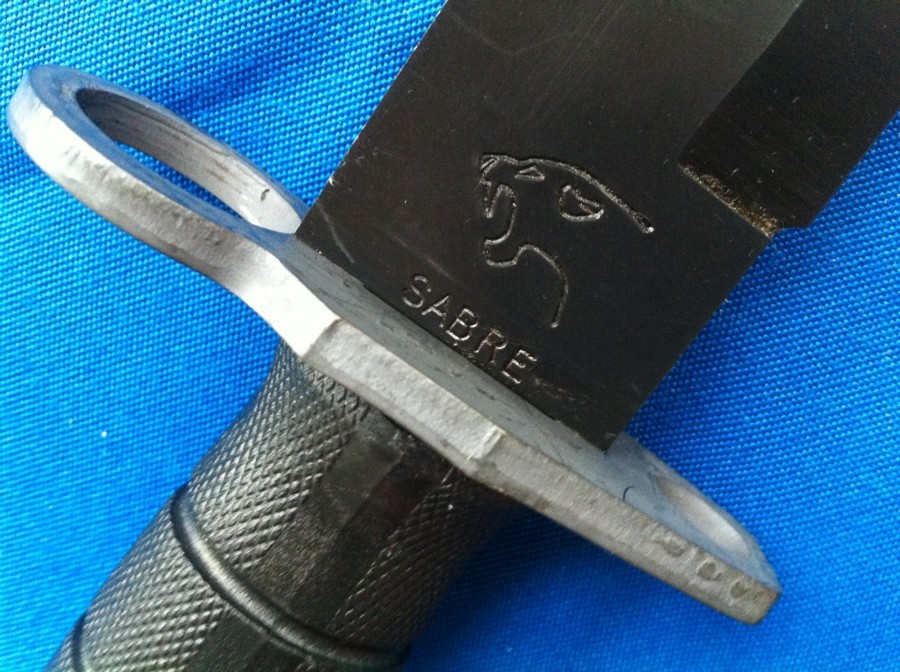 M9 Lan-Cay bayonet - Limited edition made in 2005 for the AR15 maker SABRE DEFENCE


100 made in

BLACK &

100 made in

TAN

color
Add information from PWCOSOL, (M9 collector) : ...
as for these M9s, who knows where they all went?
Maybe some were purchased by AR buyers before trouble in 2011.
If some M9s remain, may have been sold to new buyer (Manroy) in Bank liquidation sale.
Either way, all these problems make SABRE M9 have interesting history!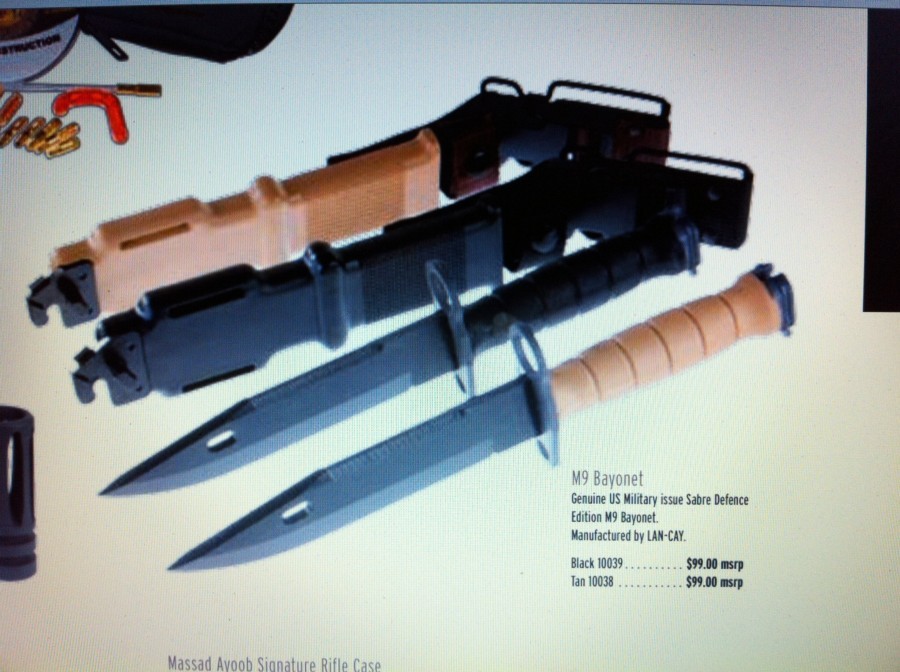 M9 bayonet SABRE DEFENCE advertising made some years ago...
Mercredi 27 Septembre 2023 -

- &copy 2023