M9 BAYONET BUCK PROTOTYPE
1996
" BARREL NUT M9 "
20
made
The reasons for the economic manufacture did not include the saw teeth. These blades were made from a laser cut blank.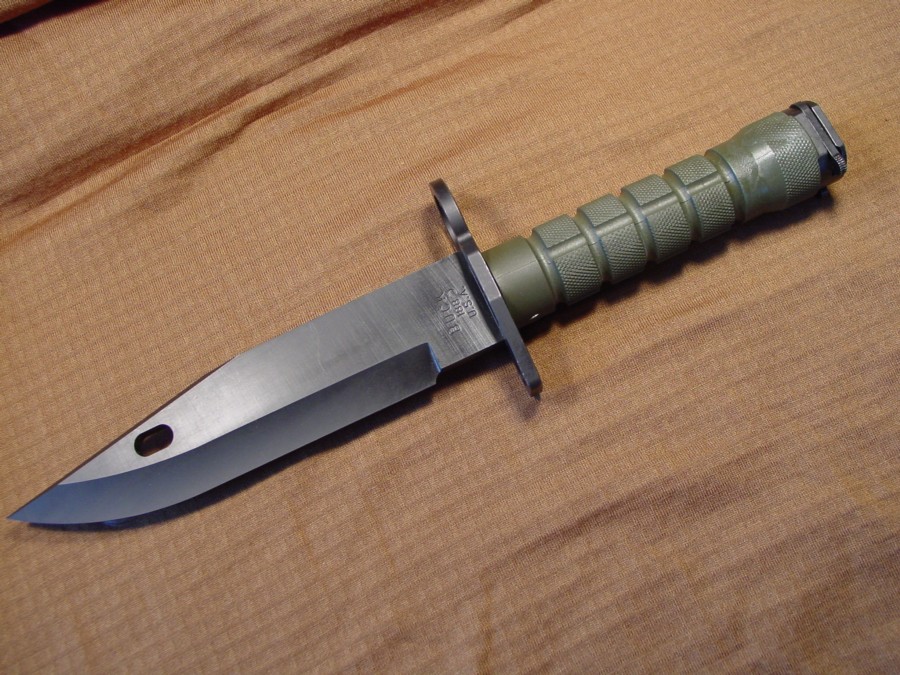 According Master Joe Houser from BUCK U.S.A. :
... Recently new documents were uncovered, along with other data, that confirmed that these 188's were made in an attempt to win a new Army contract of about 104,000 units in 1996. The prototypes coincidentally matched most of the requirements of the 1993 Marine bayonet prototypes which called for, along with a few other things, that the tang rod be eliminated and that the "scabbard shall be narrowed in overall width to exclude the retainers for the magazine pouch...
Dimanche 20 Janvier 2019 -

- &copy 2019