SEAL PROTOTYPE

SHEATHS

BUCK 184 &

XM9

PHROBIS PROTOTYPE SHEATH
The PROTOTYPE PHROBIS " Bolt - On " XM9 SCABBARD was rejected by the ARMY solely based on its weight. Note the EXPERIMENTAL wire cutter.
According Rich NEYMAN BUCKMASTER KNIVES book U.S.A., about the BLACK scabbard model :

6

made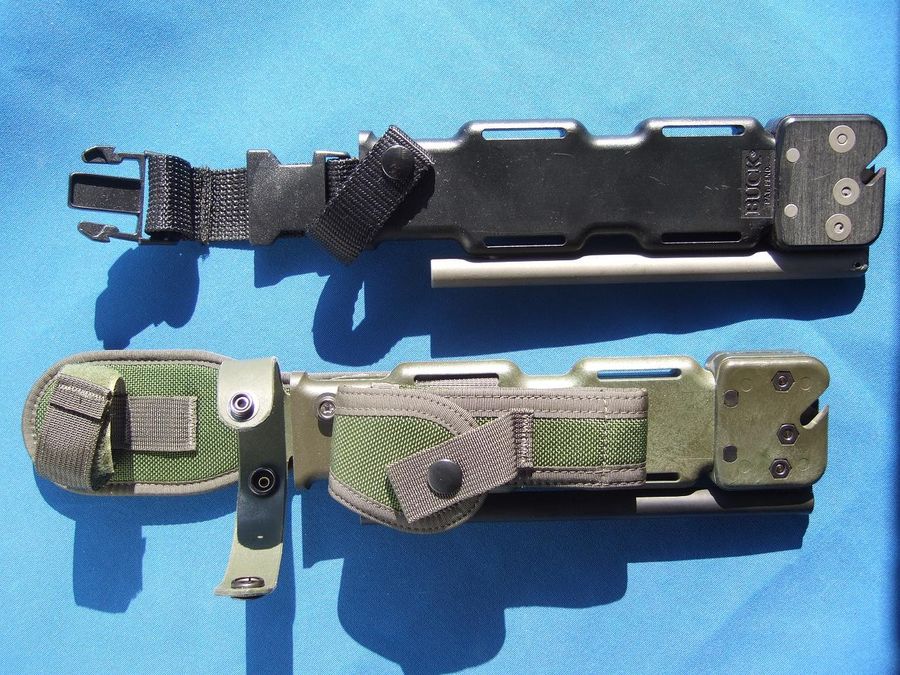 About the XM9 green scabbard : POUCH : 15 made to go with the first design web gear/back.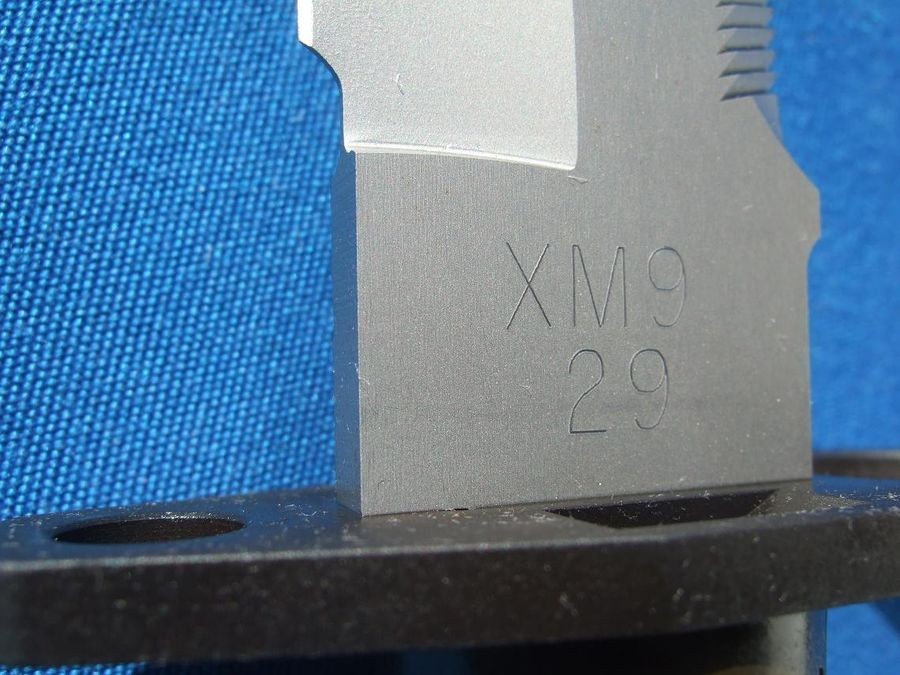 The ultra rare
M9 BAYONET XM9
by
PHROBIS
made for the
ARMY BAYONET TRIALS XM9 PROGRAM
( 1986 )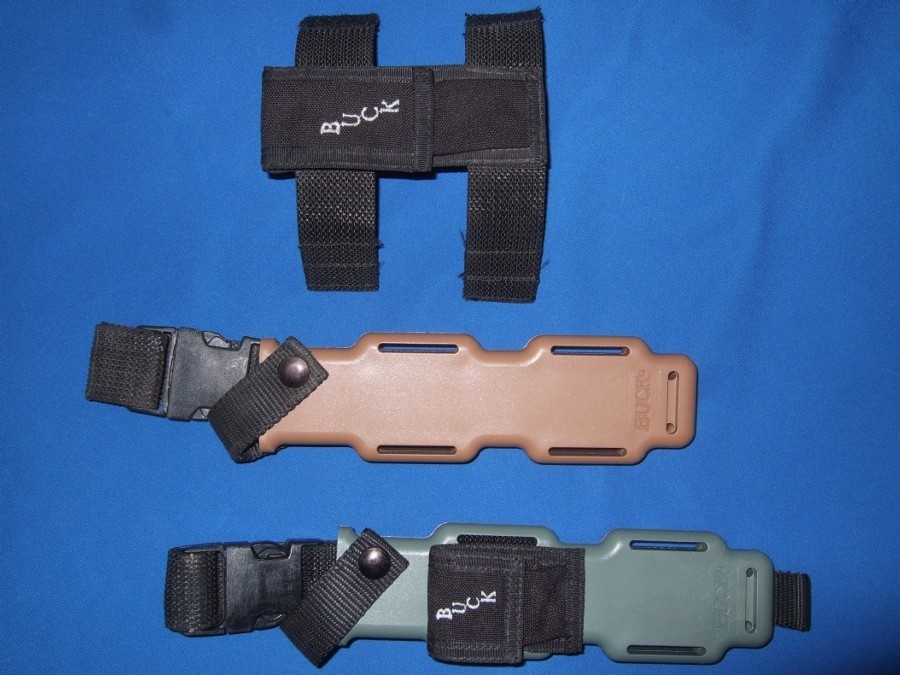 With the SEAL PROTOTYPE BUCK 184 SHEATHS
camo

green

&

desert tan

, an PROTOTYPE LARGE POUCH with two Velcro attachments.
These 2 PROTOTYPE BUCK 184 SHEATHS / SCABBARDS
were made when the U.S. NAVY SEALs and PHROBIS were working together, in 1986.
Maybe 10 or 20 pieces according Rick MacDonald. They were produced only one time, in 1985.
Infos from the BUCKMASTER BOOK page 174 & 181, from Richard Neyman.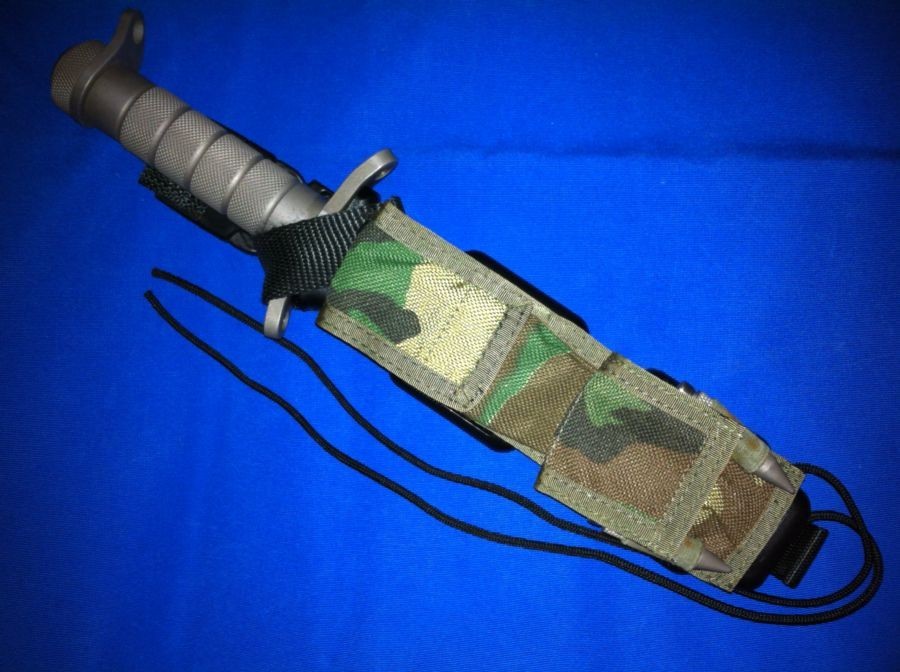 BUCK 184 with rare "CAMO POUCH"
Mercredi 27 Janvier 2021 -

- &copy 2021