M9 LanCay BAYONET
made in : 1995


Early one before they changed to the "-"
Black blade and sharpening stone with the scabbard
NO "-"
( hyphen )
From PWCOSOL, M9 BAYONET COLLECTOR :

This bayonet is described in Homer Brett letter:
11 September 1995
"SUBJECT: TEMPORARY ADDENDA AND NOTES TO 1 AUGUST 1995 REVISION OF THE LAN-CAY PRODUCT IMPROVED (PI) M9 BAYONET"
He said only first 15,000 blades of 2nd contract (for 105,000 bayonets) have old LanCay marking.
Then marking changed to Lan-Cay. After more than half of the first run of 15,000 bayonets were made, the blade changed from hollow-ground to flat (angle) ground type.
So, scarcer one is old marking with angle-ground blade.
However as you remember are brand new M9 for sale on Ebay which have Lan-Cay marking, but are hollow ground like first 15,000 of 2nd contract.
These M9s were part of second installment of 2nd contract, but H.B. makes no mention of them because he probably never knew they existed.
So, this would probably be most scarce variation...
And, as said the great MOCITYMAN :


..."
Uncommon. Easy to get a good price because no one knows about it. To most sellers, it is just a LanCay.
The new sellers don't know anything "...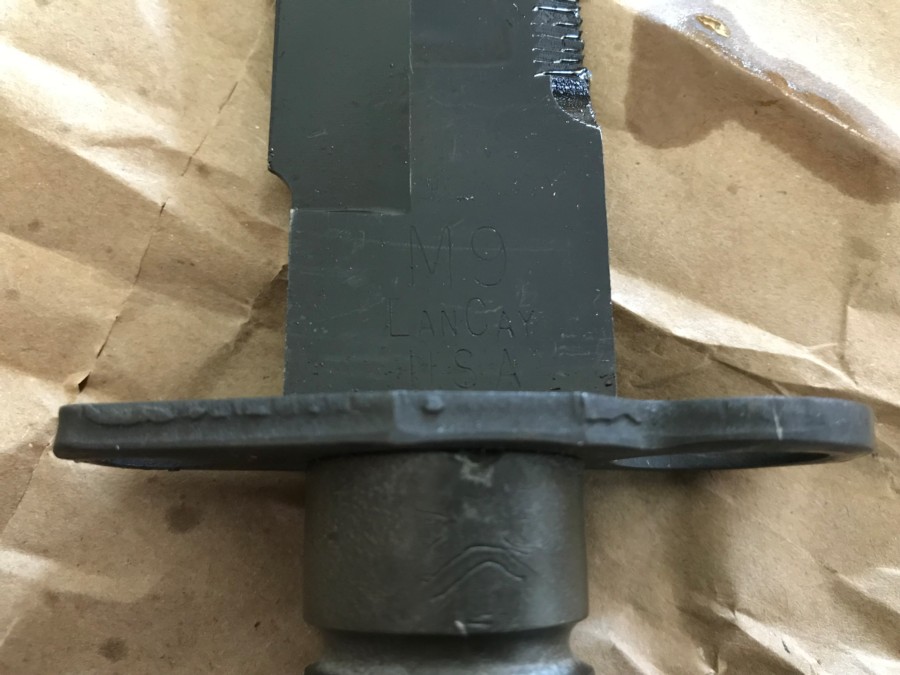 LanCay

NO

"-"
( hyphen )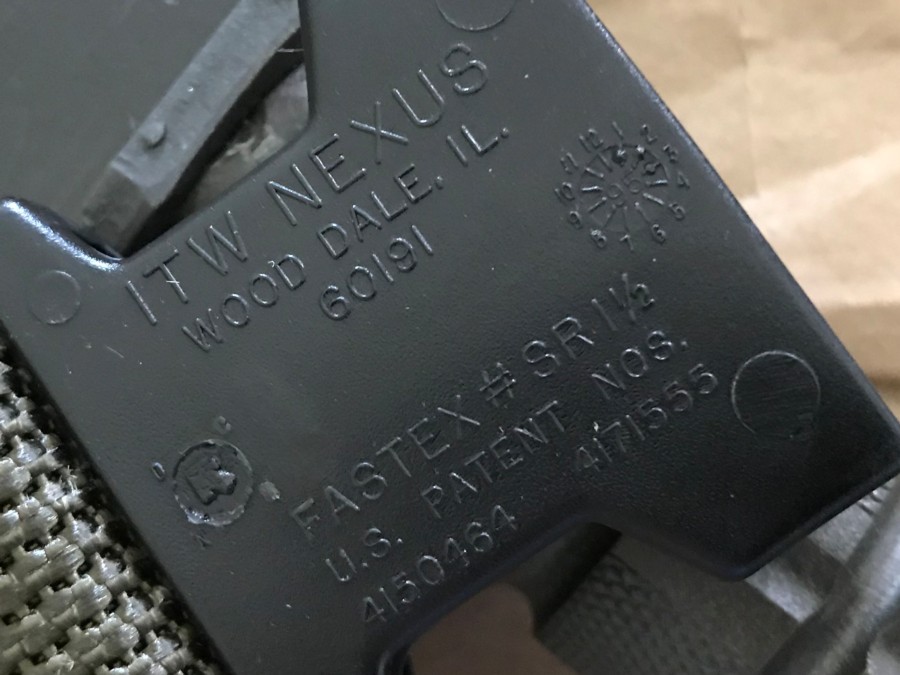 FASTEX CODE DATE 95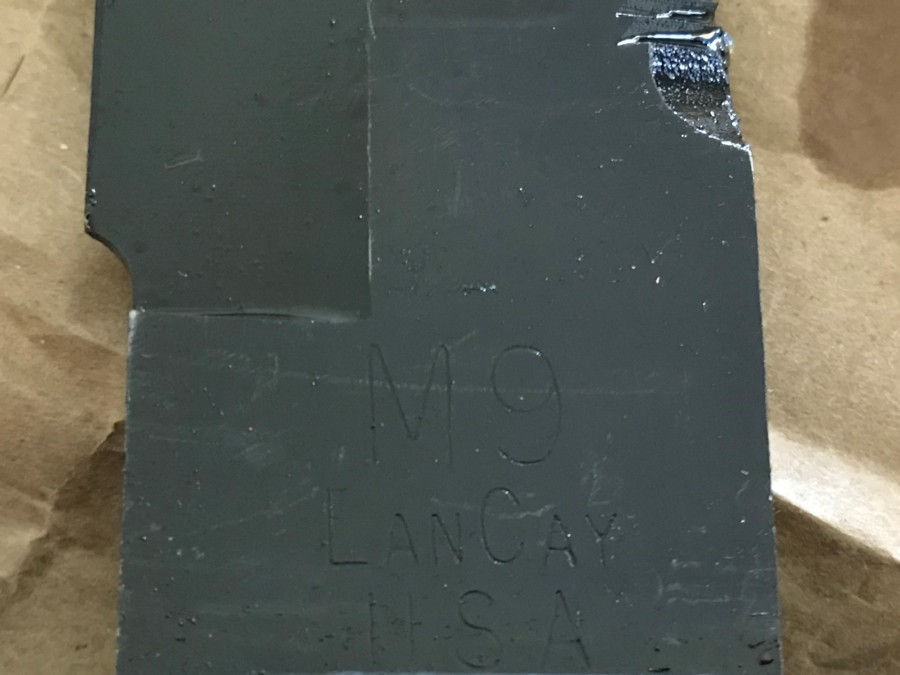 NO "-"
( hyphen )
Jeudi 07 Décembre 2023 -

- &copy 2023